The 30-year-old flouted the legs or boobs rule with this daring ensemble for fashion week
Selena Gomez broke all the fashion rules as she made her Paris Fashion Week debut in a very revealing outfit.
The singer is in the French capital to sample some style delights but failed to impress in her own clobber.
Leaving very little to the imagination, the 30-year-old put her boobs and legs on display with a plunging black shirt, which was held together with nothing more than criss-cross detailing across her chest, and a tiny denim mini skirt.
Clearly unfazed by her daring outfit, Selena put her lean legs on display as she posed for a photo on her balcony.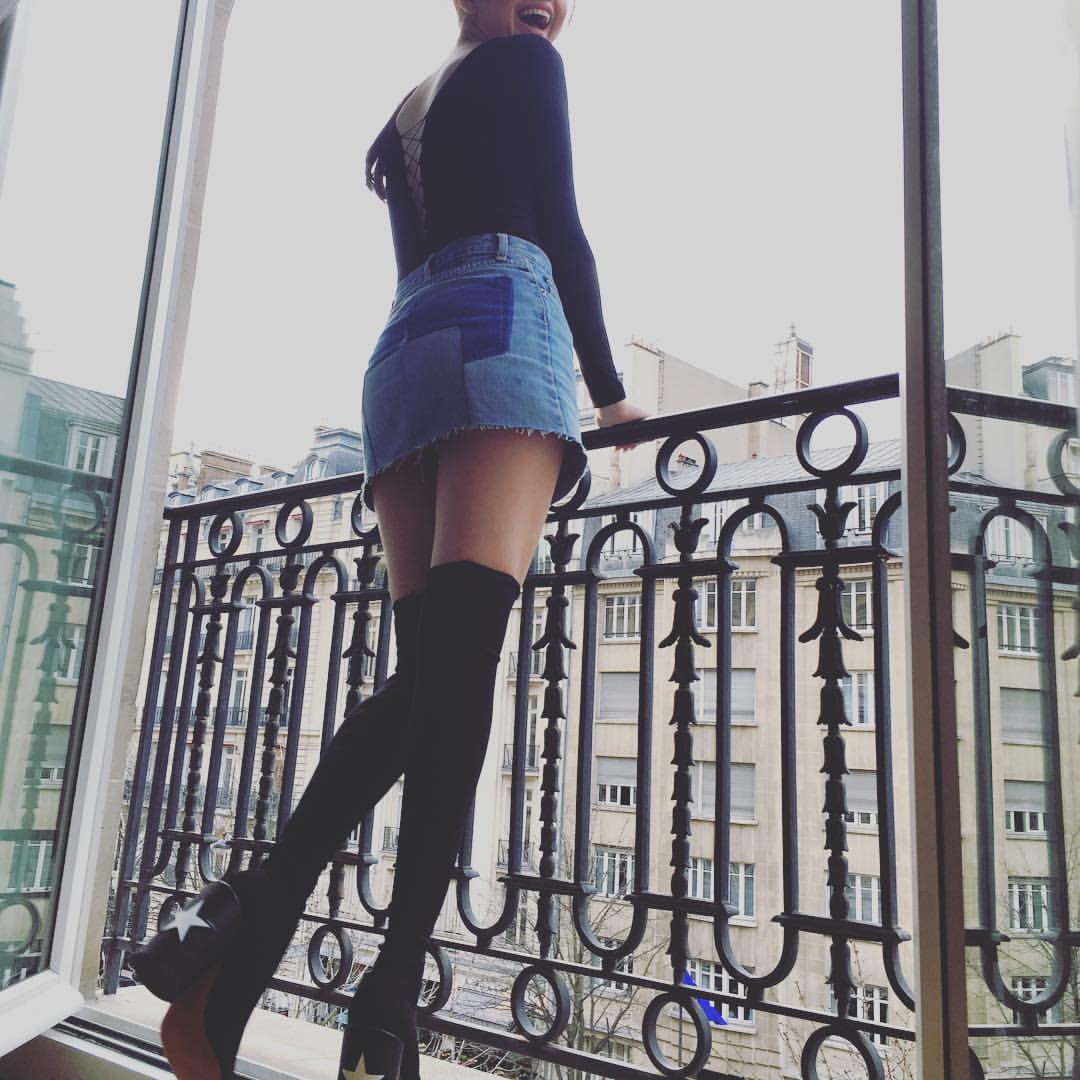 Voicing her excitement at being in the fashion capital, she wrote: "We made it Paris".
The brunette beauty paired the denim mini, which featured patchwork details on the bum, with a pair of Givenchy's thigh-high peep-toe boots.
She covered up her fit frame slightly with an over-sized black blazer – although the jacket was left gaping open to reveal her plunging neckline.
Meanwhile, she hid her flawless features behind round-lensed sunglasses and carried a black Louis Vuitton handbag as she arrived at her hotel.
it seems the star's visit to Paris isn't going very well so far as later on Tuesday she shared a video of herself being trapped in an elevator.
alongside the video, which shows Selena surrounded by pals in the lift, she wrote: "That time we got stuck in an elevator in Paris…"
The stunner doesn't look too bothered by their predicament as she chats to a friend. and thankfully it doesn't take long for some guys to free them.